Here are all of Jillian Grauman's posts!
14320 Views
MLA Citations Activity
In this activity, students practice citing different sources, finding the different pieces necessary for a citation, and gain a better understanding of how flexible source citation can be.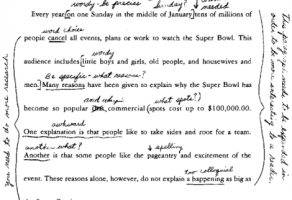 41744 Views
In-Class Activity for Helping Students Understand and Use Your Comments
This in-class activity is designed to help students understand the purpose of the comments you leave on their work. It also helps you get some helpful feedback on the effectiveness of your own comments.